Family business dating back three generations!
As a rule, we only use the highest quality materials for our installations and repairs. We can ensure this through the extensive research we undertake with all of our materials. Our team check for high durability levels to make sure our work will last for years to come.
Reliability is key for us as a company. We will work around you and fit our services around your busy life. Our professionals will adapt their methods to provide you with a stress-free service. When it comes to roofing in Bristol, you can put your trust in our team.
Looking for a clear cost breakdown? You can request a full quotation that outlines every aspect of the project. From here you will be able to adapt our service to make it fit within your budget. We won't be beaten on price.
Welcome to Brunel Roofing & Property Services
Take a moment to find out more about our company. Guaranteed to provide a quality service, our professionals have been in the industry for a number of years. In this time, we have kept up to date with the industry's developments and innovations and are constantly looking at new ways in which we can improve our service for our customers. In addition to this, we are always ready to adapt our service to fit your needs. You only need to ask our experts for a specific request, and they will do everything they can to help.
You are also backed by a quality guarantee. This means, if there are any adaptations you would like to make to our project work, we will do whatever it takes to put this in place for you. If you are looking for a roofer in Bristol or Bath, look no further than Brunel Roofing & Property Services.
Find out more about our team of professionals today by calling us directly!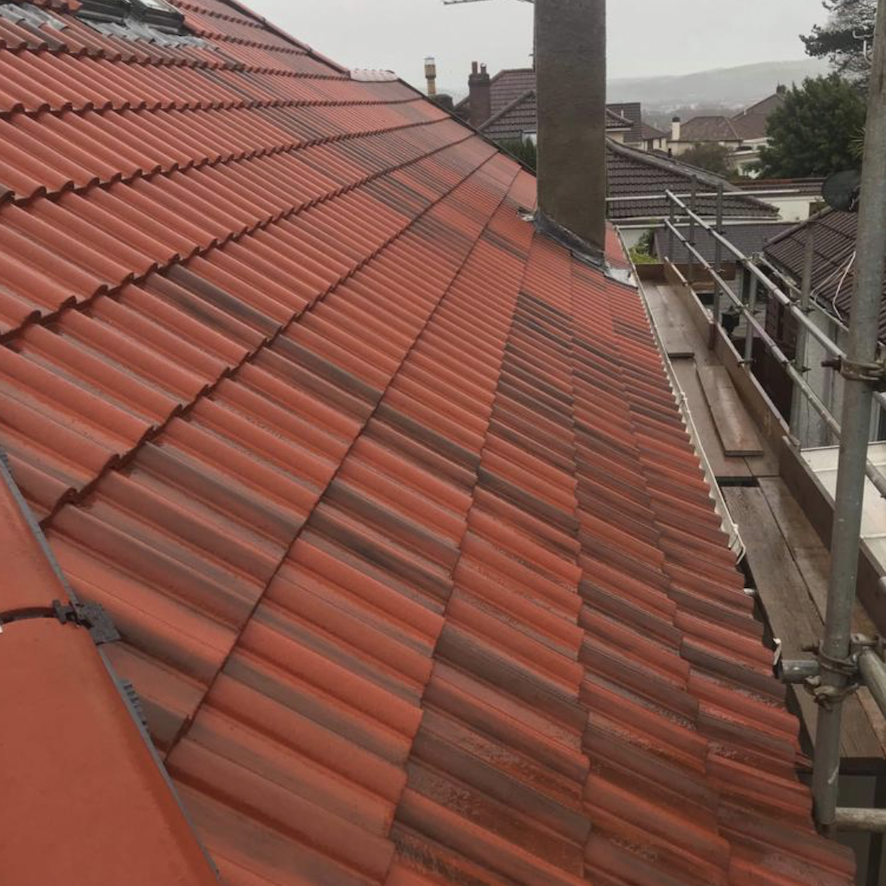 Are you looking for a roofer in Bristol? Look no further than Brunel Roofing & Property Services. Our in-house team offers a wide range of reliable roofing solutions at competitive rates you won't be able to beat elsewhere. We work around you at all times, ensuring that you are left completely satisfied with the work that has been carried out by one of our specialists.
Here at Brunel Roofing & Property Services, we can repair any size roof and any size material. From flat and slate roofing to steel and single ply, we can do it all. Our wealth of knowledge and experience has allowed us to excel and stand out  as one of the best companies to undertake roof repairs in Bristol and across the surrounding areas.
As a team, we take great pride in being one of the go-to companies to go to for all roofing in Bristol needs and requirements. We are both highly skilled and fully qualified to undertake any size project your pass our way. When choosing Brunel Roofing & Property Services, you can rest assured that you have chosen a team with a wealth of knowledge and experience within the industry.
There's nothing our team can't do when it comes to roofing in Bristol. Simply give one of our professionals a call today to find out more about our affordable solutions.
Interested in what we can do? Find out more information about any of our services.
You will not believe the levels of quality that our professionals can achieve. Take some time to look through our projects and see the variety of different roofing and property services that we can provide our customers. From new roof installations to roof repairs in Bristol, we can do it all!
As a company, we want to be as transparent as possible. For instance, we have signed up to a range of different review platforms to allow our customers to tell our team how they did. Unquestionably, our team of professionals are always striving and doing what they can to adapt their service to fit your needs, working around you and your family to provide a service that is stress-free and simple. Over the years, we have become a well-known and dependable team to turn to for all roofing in Bristol.

New roof including fascias and guttering.
Fantastic job from Shaun and the team - all work carried out efficiently and with minimum disruption. Also left the site spotless and removed all rubbish. Good communication from Charles and relieved to have been fit in before Christmas.

New flat roof required
I made the right choice in choosing Brunel Roofing to rip out my existing flat roof and replace with a new one. The team of three were reliable, friendly and polite. They worked really hard to complete the task in good time. I would thoroughly recommend them.

Guttering
Really pleased with the communication prior to the job with Charles and the work carried out by the team. Charles and the team have given me peace of mind.

Re-felting
Work was carried out quickly and efficiently, and all waste taken away from site. Would recommend this company to anyone needing roof repairs.

Great Job
Super job as always . Hardworking, New roof installed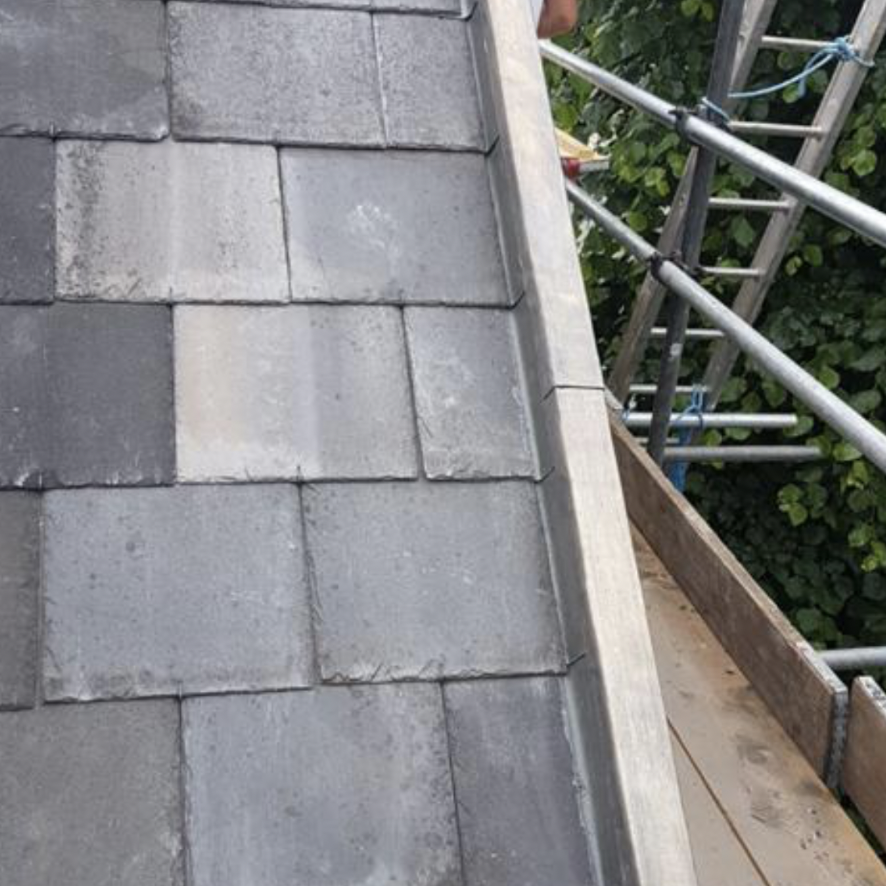 Brunel Roofing and Property Services are a well-established Roofing and Property business based in Bristol that offers a comprehensive range of roofing services from repairs, new roof installations right through to inspections. With over 300 online reviews from our customers, we are proud to be able to offer high-quality local roofing services for an affordable price to our customers in Bristol and the surrounding area's. Our customer feedback and reviews can all be viewed on our Checkatrade, we pride ourselves on the quality of our work and our ability to ensure our customers 100% satisfaction with all work that is carried out.
Advice and tips from our experienced team!
Tips To Keep Your Roof In Good Shape
It goes without saying that the roof is the single most important part of your home. After all, it keeps you and your loved ones safe, warm, and dry all year round, irrespective of the conditions outside.
That being said, you need to invest in your roof and ensure it remains in good shape.
Wondering how you can do just that? Here are some tips to keep your roof in great shape:
The first and foremost thing that you need to do is make regular roof cleaning a part of your household chores.
Remove any debris, including leaves, dirt, and trash that continue to accumulate on the roof.
You can wash the roof from time to time using soapy water and soft brushes instead of any detergents or bleaches. This will prevent the build-up of mould and moss.
Moreover, keeping the gutters clean will prevent any debris from settling there for long and clogging your roof, leading to water damage as well as roof leakage.
Tips When Looking for a Roofing Contractor
When looking for a local roofer, it is essential to ensure that you find the right company so we have listed some information that will hopefully be of assistance when looking for a Roofer in Bristol or wherever you may be based. We always recommend that you try and find a contractor that has experience in your particular roof or roofing system as not all projects are the same so it's essential to find a company with the correct skills for the job. For example, a contractor that may specialise in tiled roofs might not be too comfortable or experienced working on a flat roof. In order to identify what type of experience the roofer has, you should identify the type of roof you have and search for a roofer who has undertaken similar repairs. In order to find a company that has carried out similar work you should look for the contractor's portfolio or previous projects, this can often be found on their website or social media pages. If you can see completed projects similar to that of your own you should feel comfortable that the roofer has carried out similar projects which is a good starting point.
We would also recommend that you seek a company that is knowledgeable in roofing and building construction, therefore if the job is slightly outside the ordinary then your contractor should be used to dealing with this or any other type of issues that may arise. A good basis for choosing a roofing company is to check their reviews and ensure that they have positive customer feedback. You can also check how recent the feedback is and where the particular job was carried out by searching for reviews on Google or a professional trade website such as Checkatrade. You can also use either of these review websites to check the exact type of repairs that the roofer has carried out meaning you can find a local roofer based on feedback and the type of project you require.